How to Rank in Google Maps?
3 GOOGLE Core Ranking Factors
There are three main focus areas of Google Maps ranking, also called Google Local Algorithm.
They are relevance, distance (proximity), and prominence respectively.

Factors affecting ranking & having impact on the performance of your business in local search.
Google My Business (GMB) is now Google Business Profile!
Google My Business Signals (i.e., the proximity of the address to the searcher, categories, keyword in business title, etc.)
Link/citation signals (inbound anchor text, domain authority, etc.)
Review Signals (Review quantity, review velocity, and diversity)
Find out from the Top LOCAL SEO Experts – Learn & Rank!
Experts sharing there Experience of Ranking Keywords in Google Local.
How to Rank #1 in Google (Local SEO Gameplan for 2022)
From Top Local SEO Expert – Nathan Gotch
How to Improve Google Local Ranking ?
Great video from SEMRUSH Full of information about Local SEO Checklist!
The Complete Local SEO Checklist for 2022 – From SEMRUSH!
How does Google Maps Ranking Works?
As mentioned earlier, relevance, distance, and prominence heavily influence local results. By combining these three factors, we can easily find out the best keywords being used by the people to search for your products and services.
Example: A business that is far away from where you are, has a higher chance of being shown in search results, if Google algorithms believe it has products or services that match your search results. Similarly, a business closer to you might lose out in local search results if Google believes it does not have products similar to what is being searched. This is how Google Maps Ranking works.
The factor of Relevance decides on local listing based on the searches made by the people in a particular area. It means that you must have detailed information and descriptions of the products and services being offered to you.
Google My Business 2022 VIDEO
The factor of Distance or Proximity decides the search results based on how far or close they are from the person searching for them.
The factor of Prominence throws search results based on how popular & famous they are in a given location. Ex: landmark hotels, well know brands will rank high because of the prominence category.
If Google believes a business is well-known and highly respected, it gives a high ranking to such a business in the category of prominence.
Google Maps also makes use of any information that it has about a business from the World Wide Web. This information can include anything from links, directories, and articles. Finally, ratings and reviews, given by actual customers, also play a crucial role in the local search ranking of a business.
Google Business Profile listing: Important things to keep in mind
Google does not like it when business owners stuff too many keywords in their titles. So it is best for you if you can avoid keyword stuffing and just mention the name of your business. As a matter of policy, Google can even take the harsh step of suspending your listing if it finds a violation of this rule. Some business owners have found their business name being changed to what Google believes it should be, as a light penalty for the violation of its policy.
Google Local Ranking Factors 2022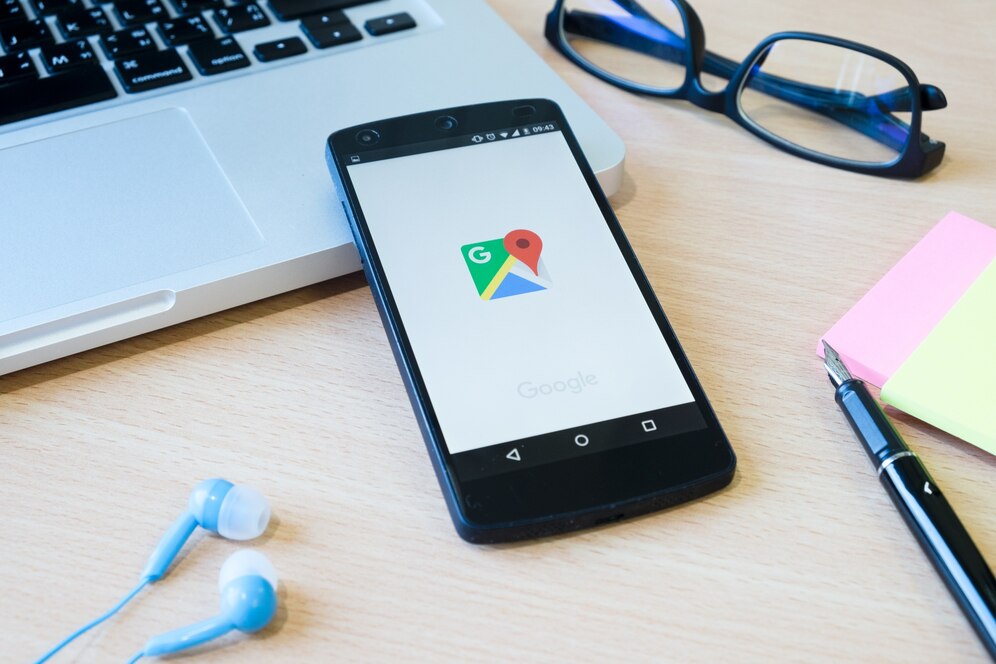 GOOGLE Business Profile
There are results to prove that the focus of business owners in 2022 should be the improvement of their Google Business Profile. They need to take care of their categories, titles, reviews, and photos. You need to take a different approach for local marketing if your focus until now had been away from Google listing.
Create your Google Maps business listing and claim it from Google
Write a meaningful business description
Do not forget to include your name, address, and [preferably local] phone number
Use the most relevant category for your business
Google Maps business listing should include photos of your business
Add reviews to your Google business profile
Keep refreshing your business listing by giving useful information and details about your business to your customers
You get the option of choosing up to 5 categories when creating your Google Business Profile. Make use of all these categories to reach out to as many customers as you can.
If you find that the 5 categories provided with Google Maps Business Profile do not define or describe your business perfectly, make sure that your main keywords are related to these categories. It will help you in ranking higher on Google Maps listing.
You become in charge and have full control of your business by making use of Google Business Profile. It allows you to decide how your business appears to your prospective visitors when they make use of Google Search and Maps to search for products and services similar to those promoted by you.
Google Business Profile is not just a wonderful search tool but it also allows you to easily connect with customers, post updates, list your products and services, accepts online orders, and more.
If your GBP is perfectly optimized, your chances of gaining higher visibility on various search engines increase significantly.
Google Local SEO VIDEO 2022 Top 10 SEO TIPS
NAP Optimization
If you are desirous of an improvement in your Geo-targeted search rankings, then the best way to achieve this goal is NAP (Name, Address, Phone number) Optimization. All you have to do is to make sure that the information provided in the GMB profile and business website is genuine and correct. Another thing to keep in mind is to keep this information updated at all times to get organic traffic to your website. Everyplace in the web the NAP data must be accurate & should not have mismatched titles.
Google Business Profile Reviews
In a recent survey about GBP conversion factors among SEO experts, it was found that nearly majority of the respondents regarded reviews to be the most important factor. Reviews echoing a positive sentiment about the business and giving it a high Google rating topped the list of GMB conversion factors while other important factors were quantity and freshness of reviews and completeness of the Google Business Profile. We at Genesisminds attach considerable importance to GBP and also recommend it to our clients.
We are a strong advocate of reviews as a key strategy for the optimization of the GBP of a client. This survey revealed the crucial role of recent and positive keyword-driven reviews in boosting the local search visibility and conversions. The important point to remember here is that keywords in reviews should not be stuffed by the business owner but they should naturally come from the reviewer.
ON-page SEO strategies for Google Local SEO 2022
The concept of website optimization has always been there. However, the importance of on-page SEO shot up significantly after the analysis of 2021 Local Ranking Factors.
1) Addition of local keywords to the website ( On-page Local SEO)
A very good method to boost your Google Maps ranking using your website is to optimize it for local searches. In addition to a boost in your Google rankings, it will also have an impact on the rank of your Google Maps Business Listing.
Remember to insert location-based keywords in all top pages such as the homepage, contact us page, about us page, products, and services page, and even blog posts. These keywords should be included not just in the title of the pages, but also in the headings, body text, image tags, captions, and URLs.
2) Meta Tags (On-page Local SEO)
Local SEO ranking can also be improved by inserting localized keywords in descriptions and meta tags. Descriptions and meta tags allow search engines to know what your page & content is about, therefore play a crucial role in deciding your rankings.
LOCAL SEO Signals VIDEOS!
Hire local seo expert! Toronto, Mississauga, CANADA
3) Location-specific pages (On-page Local SEO)
If your products and services are offered in various locations, it is advisable to have a separate keyword location page for all such locations. The biggest advantage of this strategy is that your customers coming from different locations can easily find the information they want.
4) Local Contact Number is a must
Provide a local contact number in your Google My Business Listing if you are desirous of the highest-ranking in Google Maps. Google regards your business as genuine when it sees a phone number preceded by the local area code number. Another way to win the hearts of your visitors and search engines is to provide a toll-free number in your Google My Business listing.
5) Embed a Google map on your website
One easy way to boost your Google Maps ranking is to embed Google Maps on your website itself. It can be placed on the About Us page or Contact Us page. It is an intelligent way of telling Google that your business is indeed situated in the location where your listing suggests it is. Make sure to give the address that you have given in your Google Maps Business Listing.
Inserting Google Maps in your listing is very easy. All you have to do is to search for your business in Google Maps, click on share, and finally choose the tab named Embed a map inside the listing. Provide a link to Google Maps on your contact page also by copying and pasting it.
Optimization of Google Business Profile along with the optimization of website content has been seen to greatly improve the rankings of websites in search engines and Google Maps.
Technical Google Local SEO 2022
Mobile Friendly Website
In present times, more and more searches for products and services are coming from mobile devices. In such a scenario, it would be foolhardy for a business not to optimize its website for these mobile devices. You can easily increase the traffic of your website if its layout and functioning are responsive and adjusted according to the size of the screen. Studies have shown that a visitor is 60% more likely to do business if he gets a pleasant user experience upon landing on a website using his mobile device.
MOBILE – Make sure your website is responsive
Ask your developer to make a responsive website and do not forget to visit it using different devices like a laptop, tablet, and a smartphone before it is made live on the web.
If you are desirous of higher search engine rankings, make sure that your website has a proper SSL certificate installed on it.
SSL certificate along with a responsive design bring tremendous benefits to your business website. They include increased conversions, building trust, and lower potential bounce rates.
Note: Google Maps ranking goes down if visitors to your website need to pinch and zoom, find it slow loading, and discover broken links on it.
Website Speed Optimization
It can be very irritating for a visitor to your website if it loads slowly. You may have got a very beautiful and functional website that is also mobile-friendly. You may compel these visitors to stay longer on your website and click on the buy button, only if your website opens quickly. You can easily lose out on potential customers if your website is slow as visitors might have doubts about your business if they find the website slow.
Off-page SEO strategies for Google Local SEO 2022
Link Building (Local Link Building = Backlinks)
Local Directories
Local Community websites
Local Blogs
Local Events page
Local PR
Industry PR
Local Citation – Business Directory Listing
What is local citation? Any mention of the company name, address, and phone number of a local business on the web is called a local citation. There are many different ways these citations can take place online. One finds them in local business directories, on websites and apps, and social platforms. There are two ways these citations can be helpful to your visitors.
They help users to discover local businesses and also help in boosting local search engine rankings. Similar to link building, local citation building is just like link building as it scatters information about your business on the web through Local Directories.
Your potential customers find information about your business through these citations. Even search engine crawlers identify your business and services offered by it with the help of these citations. The more your business gets mentioned across the web through apps, directories, and social media, the better it will rank on local search results.
Why Local Citation is Important?
Local citations serve two important purposes. They spread details and information about businesses and make it easier for search engine crawlers to find out about new businesses. It means that local citations bring higher traffic, higher volumes of business, and also an improved search engine ranking for a business. Google and other search engines collect and store data about various businesses with the help of these citations.
Of course, search engines cross-check to validate the information gathered from local citations. If this information is correct and genuine, they are likely to give a higher search engine ranking to individual businesses. On the contrary, your search engine ranking can easily take a blow if search engines find out the information to be inconsistent and incorrect.
Many businesses overlook this important factor of consistency in local citations and pay dearly in terms of their search engine rankings.
Please note that all business directories demand consistency in NAP citations. Also, results have shown considerable improvement in visibility when businesses reached out to more than 10 business directories as compared to just four of them.
Google regards your business as valid if it finds that your NAP (Name, address, and phone number) is consistent across all business directories. Relevant results are favoured more when it comes to Google Local search.
Google is more likely to show your business in the search results if it finds your information accurate, complete, and consistent across all business directories.
Local Press Release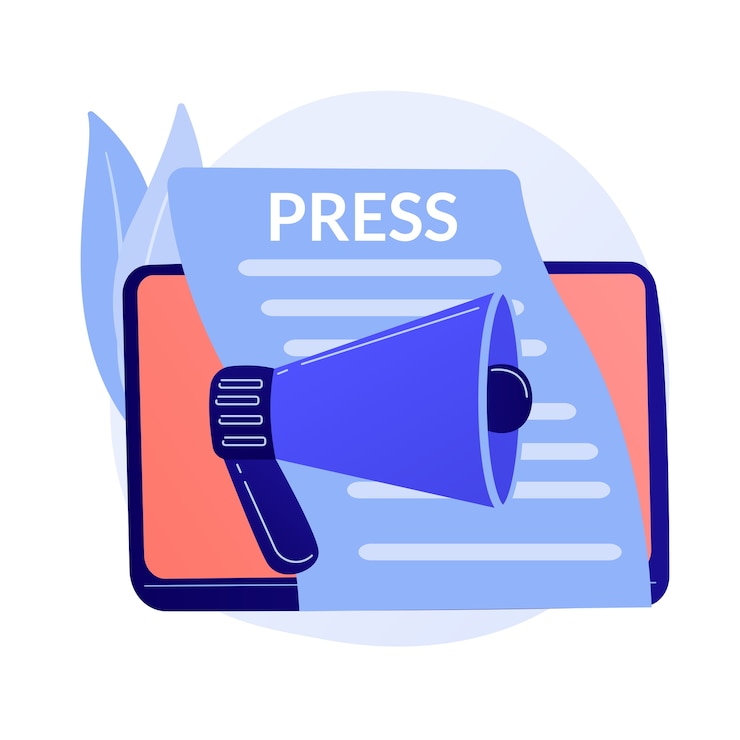 Keyword-rich press releases are wonderful tools for off-page optimization if you are trying local SEO. A press release is a simple text that describes an event in your business or your products and services. It is meant for the consumption of the general public which regards it as authentic coming from the press. PRs are used by business owners to stay updated about your business services or products which can generate excitement among customers. It is believed to boost the ranking of a website and also helps in developing brand loyalty among the customers.
Local Business Listing
Local business listings boost ranking for local search. Registration with local directories helps in spreading the information about your business and also helps in improving the local SEO rankings. Local Business Listing has many advantages for your business such as increased traffic, improved local visibility, and better consumer engagement. You can also streamline your feedback collection process through this listing.
Backlinks – Citation link building / NAPs (Name Address and Phone Number) and Citations
Google use local citations when it has to decide upon the local ranking of your business. During this analysis, Google focuses mainly on the following factors.
The authority and relevance of the source
The number of times your business (volume) gets mentioned online
Consistency of NAP in these citations
Be clever and include the NAP data on your website. It helps Google in matching the details with your GMB and it is likely to improve your search engine rankings. Search engines receive strong signals from your side when you attach NAP details to the schema of your website.
Content – Local Content
You need to give some local content to your visitors if you are desirous of top-ranking from Google in local searches. Blogs, news pieces, articles, videos, graphics, and event announcements about a specific location are considered local content by Google. You can hope for a much higher local visibility if you can draw the attention of search engines by including location-based terms and key phrases in your content.
Local Content can be also in the format of:
FAQs
Video Content – In video descriptions use location keywords specific.
Blogs & articles covering local events
Behavior& User Experience Signals
Once you have made a mobile-friendly website and also installed an SSL certificate on it, you have done your job. But how do you know about the user experience of your visitors? Here are three important factors that reveal the behavior and user experience of your audience.
Click-Through Rate (CTR)
Mobile Clicks to Calls
Social Media Check-ins
Understanding Social Signals
What are social signals? Well, the likes and shares your content gets and the overall perception of your business on social media constitutes social signals. These signals have become extremely important in present times for higher organic traffic.
If you are anxious to know about social signals, all you need to do is to run an ad campaign on a social media site. It will also help in increasing the traffic and sales from your website.
Getting a high rank in local searches can be achieved, if you follow the points mentioned in this article.
Rank on Google Maps Faster 2022 Video
Conclusion
The first step towards achieving higher Local search rankings is to identify the factors that affect it. Your journey becomes smooth and hassle-free if you rectify your mistakes as soon as possible. It is because there is fierce competition among location-specific businesses. It is only local SEO that can help you move two steps ahead of your competitors.
You stand to reap the long-term benefits of local SEO if you take a holistic approach and combine all the factors that impact the search visibility of your business.
Find here Genesisminds – local seo company in Toronto
Hire local seo for small business, dentists, lawyers, doctors, contractors, plumbers, restaurants, law firms, hotels, real estate, ecommerce, attorneys, healthcare, real estate agents, therapists, photographers, electricians, mental health providers, estate agents, insurance agents, local seo vendor
Do you need to rank your website in Google ? Find here Monthly SEO Services $159/5 keys
If you like this type of Content Bookmark & Share to your followers or network - Thank you for your time ❤️
Follow us to get Latest Updates about SEO, Traffic, Backlinks, Social Media!❤️
Genesisminds Twitter
Genesisminds Medium
Genesisminds Linkedin
Genesisminds Facebook